This section of the website contains more in-depth information about Grey Owl, or Archie Belaney.
Grey Owl's tragedy is that, for a long time after his death, controversy over his identity -- that he was English, and not an Indian as he allowed people to believe -- distracted from the important work he did to advance conservationism. That his message survived the controversy is thanks in no small part to the efforts of Anahareo and their daughter, Dawn.
These pages endeavour to provide some insight into Grey Owl's complex and fascinating life -- and in particular, into the years he shared with Anahareo.
The Beaver People
This then is the tale of the Beaver People, a tale that is almost told. Soon all that will remain of this once numerous clan of little brethren of the waste places will be their representative in his place of honour on the flag of Canada. After all an empty mockery, for, although held up to symbolize the Spirit of Industry of a people, that same people has allowed him to be done to death on every hand, and by every means. Once a priceless exhibit displayed for a king's approval, the object of the devotion of an entire race, and wielding the balance of power over a large continent, he is now a fugitive. Scarcely he dares to eat except in secrecy, lest he bring retribution swift and terrible for a careless move.
~ Grey Owl, Men of the Last Frontier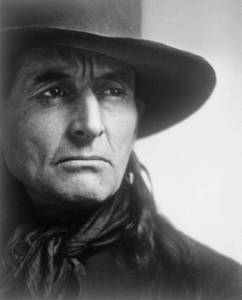 Photo credit: Yousuf Karsh, Library and Archives Canada, Acc No. 1987-054, PA-164228
Portrait of Grey Owl taken February 27, 1936
Do you have information or material to contribute to these pages? We welcome you to contact us or leave a note on our forum. Please note, however, that we cannot guarantee that anything contributed will be added to the pages.