This section of the website contains more in-depth information about Gertrude Bernard, or Anahareo.
Historical figures like Anahareo often take on an almost mythical status, which unfortunately detracts from the important message they have to convey. By placing her within the context of real people and real places, through research and correspondence with surviving friends and family members, these pages endeavour to provide a sense of who this fascinating woman was -- and what she stood for.
The Wilderness People
"Do you know the North, the land that is our land, the home of the Wilderness people? There are some who think it barren and monotonous. There is so much of it that perhaps it does seem depressing at first sight, especially if you see it from the windows of a train, and watch mile after mile of green and silver forest wall, broken only by an occasional lake, or by some outcrop of rock on which no trees can grow.
But to those who love it, it is beautiful. I have no mastery of words. If I had, still I could not describe it, for words cannot tell the silence of the solitude of this great Northland, or its fairy music, soft and muted, that is the sound of its breathing and living in the few months of our summer."
~ Anahareo, My Life with Grey Owl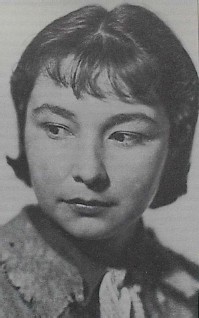 Photo credit: Archives of Ontario
C 273-1-0-39-16
Portrait photograph of Anahareo, probably taken during her 1937 visit to England.
Do you have information or material to contribute to these pages? We welcome you to contact us or leave a note on our forum. Please note, however, that we cannot guarantee that anything contributed will be added to the pages.