About this Site
The story of how chance and circumstance inspired the creation of this website.
Hi, my name is Gabe Fritzen.
I was born rather uneventfully in Berlin, Germany, on a St. Patrick's Day way too long ago. My father was a school teacher and, with five kids around the house, my mother had a full-time job being just that.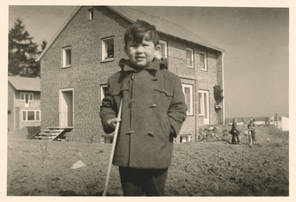 Post-war Berlin was not the most convenient place to be. Even though the wall had not yet been built, the city was surrounded by the Communist East. Therefore, shortly after my birth, our family relocated the sleepy county of Lüchow-Dannenberg, a rural area that, even today, is home to the largest contiguous forest area in Germany. Rental accommodation for a family of seven was scarce, so my parents received public assistance to build a house on a former rye field adjacent to a forest. This is where I spent my early childhood years and where, by fluke of fate, I sleep most nights again at the time of this writing.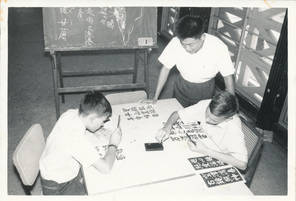 Between 1966 and 1968, in a bid to immerse us in a foreign culture and language, my father secured a teaching position at Fu-Jen Catholic University in Taiwan. Those years in Taiwan were full of wonderful memories. The trip home on a freighter was an adventure, too: the Suez Canal had closed during the 1967 war and we therefore had to take a "little detour" around South Africa, spending 7 weeks on the high seas and in various ports.
I was thirteen when I settled back into a high school routine in Germany. However, my travel experience, life in a remote rural area, and personal temperament fueled my dreams of venturing out into the world again, but also staying close to nature. Like Grey Owl in his Hastings neighbourhood and Anahareo in the area surrounding Mattawa, I spent a lot of time romping around and into the forests – the deeper the better. Then, when I was 15 years old, I went through my older brother's book shelf and found a book with the title "Wäscha Kwonnesin - Der Weiße Indianer." (The perceptive reader might recognize that title as meaning "Wa-sha-quon-asin - The White Indian.")
Yes, it was a book beautifully and romantically written by a German professor in Toronto about the life of Grey Owl and Anahareo.
I could hardly put the book down and looked again and again at the pictures with their romantic subtitles, such as "Mighty Mississauga - Your Song Thunders over Ancient Rocks." I ended up getting all of Grey Owl's books through the library. And since Grey Owl had written extensively about "The Song of Hiawatha," I got that from the library as well. In fact, because the book was no longer in print, I ended up copying the entire lengthy poem into scores of notebooks.
At this point, I had decided: after graduating from high school, I would go to Canada and live in the forests like Grey Owl.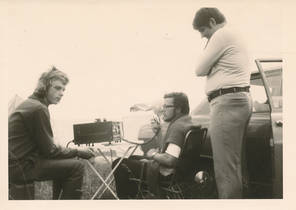 In the coming years, I listened religiously to the German service of Radio Canada International, made speeches in my high school class about Canada, and even tried advertising in The Globe and Mail to find a host family for a one-year private youth exchange. (Actually, I didn't just try, I did it. However, my parents drew the line at permitting me to go off and live with some unknown family on another continent.) As high school graduation drew nearer, I needed to think about a career; I wasn't quite as ready as Grey Owl to just move into the forest without some source of income to fall back onto.
I applied to various Canadian universities and, as the University of Toronto happened to be the first to respond, that's where I enrolled in the electrical engineering program. In those days, you needed a full-time job to apply for an immigration visa, so I washed dishes in the New College cafeteria for the princely wage of $1.85 per hour. At the end of the year, I asked my boss for a full time job so I could apply to immigrate. He agreed.
In the summer of 1974, I returned to Germany to apply for my papers. I included a long, tear-jerk story about my emotional attachment to Canada and, within a few weeks, was asked to go to the Canadian Consulate in Hamburg for an interview. The consul at the time, Peter Current (I remember your name, Peter!), looked at my papers, looked at me, asked whether a dish-washing career was what I had in mind, and then said, "Well, you have been to Canada. No point fooling around!" and placed the coveted stamp in my passport.
So back I went as a bona-fide landed immigrant and could now truly say and feel that I belonged.
In 1975, as I looked at the summer job postings, my eye caught an advertisement from General Electric that made my heart skip a few beats: they were looking for people to work on some generating stations near Thessalon, right on the Mississagi River! I applied, got the job, and had my first chance to visit Grey Owl country. My girlfriend came over from Germany that summer, and since we could not stay in the motel room with another co-worker, I bought a tent and we camped on a small lake just north of Wharncliffe. After we finished our job in Thessalon, we moved to the New Liskeard area and carried on there, camping out on Lake Temiskaming – another part of Grey Owl country. To me, it was a dream come true.
By the end of the summer, when I had to go back to university, my love for the North had deepened; my ties to my girlfriend, on the other hand, had gone in the opposite direction. She was studying music and had visions of living near cultural centres, and I was not about to give up the North. Just like the relationship between Grey Owl and Connie Holmes many years before, the only logical conclusion was to break things off.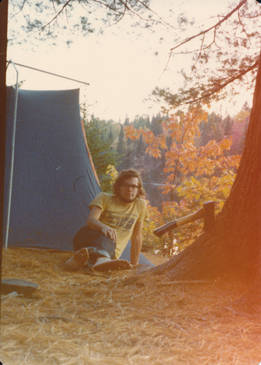 My experience working on generating stations changed my outlook on electrical engineering, too. Rather than specializing in electronics, as most of my classmates did, I decided to swim against the current and specialize in power; the North needs more power engineers than electronics wizards, I figured. In my last semester, I went for the usual job interviews -- among others with Ontario Hydro. When I told the recruitment officer I wanted to go north, he asked what I meant by that. I raved about Grey Owl country and he was satisfied. "Most people mean Orillia when they say North," he confided. So even though I had been an hour late for the interview through a simple misreading of the clock, he actually offered me a job. They must have been desperate for whacko engineers willing to go north!
With job offer in hand, I walked into a Bank of Montreal branch and asked for $2000. I didn't want to go to the North alone, and wanted to scout the scene in my old second home of Taiwan. I ended up meeting an old high school buddy, whose sister just happened to be living with him while attending university in Taipei. One thing led to another, with the result that I got married a few weeks later.
My first posting with Hydro was with the Protection and Control crew operating out of Blind River. For three months, I enjoyed travelling to romantic places like Wawa and Elliot Lake in white trucks with orange plugs on them. This second immersion in the North was, alas, too short: my training officer decided I needed some head office experience and, for the next six months, I was stuck in a glass palace at 700 University Avenue in Toronto.
I kept pestering my training officer to send me back north until he suggested he had an opening in Ottawa. (I declined, saying I might as well stay in Toronto -- Ottawa is not the North!) Shortly thereafter, Hydro's marketing manager from Thunder Bay, Jim Tarling, happened to be in Toronto looking for fool engineers willing to go north. We met, and he, too, tried to tell me what a terrible place it was. (Actually, he personally loved it, but most others did not. This was just his way of testing my commitment). When he told me that the bush began just a few kilometres past his front door, he had me hooked.
In May of 1978 we hitched a U-Haul behind our Pontiac Laurentian and made the journey north and west, until we finally arrived in Thunder Bay. Meanwhile something else had happened – my wife, Yu-Fang, had become pregnant! Sometime in the past I had decided that if I were to have a son, his name would be Hiawatha, and if I had a daughter, her name would be Fawn Anahareo. (Actually, before I had arrived in Canada, her first name would have been Dawn, after Grey Owl and Anahareo's daughter. When I found out that Dawn was actually a very common name, I changed one letter to make it a little more unique.)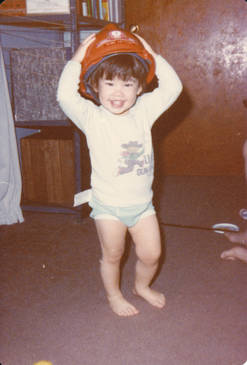 Fawn Anahareo turned out to be a tiny but very pleasant baby, capturing the hearts of everyone around her with her ready smile. Less than two years later, she was followed by her sister, Anemone Camellia. We bought a house in 1980 and, for the next few years, I did not actively pursue the G & A story other than spending a lot of time canoeing and camping around Northwestern Ontario. My job with Hydro regularly took me throughout the area, from Manitouwadge to Fort Frances to places like Winisk, Fort Severn and Big Trout Lake.
Sometime in 1985, there must have been a short note in the local newspaper about an artist exhibiting some oil paintings at the library. I cannot recall the exact wording but it must have mentioned some link to Grey Owl because I was not in the habit of going to art shows. As it turns out, the painter's name was Bob Richardson. When I mentioned in passing that the Grey Owl story had fundamentally touched my life, Bob told me that he had been married to Dawn – yes, the very Dawn I had only read about in my romantic books. I almost fell out of my suit! I had never met anyone who not only had first-hand knowledge of the G & A story, but who was also a part of it.
I was even more amazed to hear that Anahareo was still alive and living in BC. I had never given much thought to the fact that such a legendary figure could actually still be alive! I pulled a photo of my daughter Fawn out of my pocket and asked Bob if he would give it to Anahareo; I thought she might be tickled to know that a girl in Thunder Bay had been named after her and her daughter. Bob said that he would be glad to. We talked some more and I bought a painting that depicted a scene out of "Sajo and her Beaver People," which has since graced the living room of every home we have owned.
About a year later, I saw a very brief note in the Thunder Bay paper reporting that Anahareo had passed away.
For the next few years, the G & A story became peripheral in my life as I built my career at Ontario Hydro. In 1989, when I was appointed Area Manager in Fort Frances, I found that the face of the work force at Hydro did not reflect the high percentage of First Nations people in the Rainy River District. I went out to the reserves and built friendships with local chiefs, enjoyed taking my family to remote pow-wows, and increased the native staff complement at our office from one to four. But then, in 1993, all hell broke loose: the Ontario Hydro workforce was being cut by one third, and incentive packages were being offered for people to leave voluntarily. I knew that my position in Fort Frances was very vulnerable and therefore scanned the papers for alternatives. Those came quickly. The Northwest Territories Power Corporation (NTPC) was looking for Regional Managers in Inuvik and Iqaluit. I applied, got the job, and moved my family up to Iqaluit in the summer of 1993.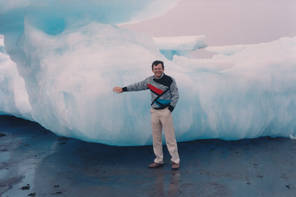 This was a completely different adventure. Iqaluit was 60% Inuit and the 19 settlements I was responsible for were about 95% Inuit. For us and the kids, it was a wonderful opportunity to intimately get to know a part of Canada that most Canadians know next to nothing about.
After my experience with Ontario Hydro and intensive involvement with the Fort Frances Chamber of Commerce, it became clear in my mind that relying solely on a job for your survival was not the safest thing in the world. I therefore looked at various business opportunities, and the upshot of it all is that I parted ways with the NWT Power Corporation in 1995. By pure accident I ran into a fellow in my old home town in Germany who wanted to sell his shoe repair and locksmithing business and that's how I started into the world of entrepreneurship. The first few years were the usual struggle of a civil servant trying to turn businessman.
Then, around 2001, I chanced across a new German book, "Anahareo und Grey Owl," by Elmar Engel. It tumbled out of my bookshelf in the late fall of 2002 and, as I read it, I got back into the story -- this time from Anahareo's side. The book focused on Anahareo's life with Grey Owl and then had about a half page at the end talking about Anahareo after the Grey Owl era. This made me wonder if there was more information on what actually happened to her in her later life, so I did an internet search and was surprised and disappointed to find very little. In fact, there were more Google hits on our 2.5-year-old toner cartridge recycling business Toner Express than on one of the more colourful persons in Canada's history!
One of the most recent internet stories was of a trip by the aforementioned Bob Richardson and Anahareo's other daughter, Katherine, to Lake Ajawaan in 2001. On a whim, I decided to call Bob Richardson and found to my surprise that he not only clearly remembered our brief encounter in Thunder Bay in 1985 but even remembered which painting I had bought! We had a nice chat and ended up exchanging email addresses. As he fed me more and more information on this fascinating story, the idea for a web site grew in my mind, so that as much information as possible might be collected and published while witnesses who had personal knowledge of this amazing story were still alive to tell it.
A lot of the information you will find here will be drawn from my email exchange with Bob Richardson, as is a lot of the art work. I welcome you to watch and enjoy these pages as they grow.
Gabe Fritzen, Lüchow, Germany, November 2002
Addendum: More than 10 years has come and gone since I first started on the Anahareo site. I had developed it for only a year or so before my business kept getting in the way -- the curse of the entrepreneur! The site simply languished as a stub. I kept up an occasional email exchange with Bob Richardson until, out of the blue, I received an email from Anahareo's daughter Katherine, telling me the sad news that Bob had passed away in Morse, Saskatchewan. A few years later, Katherine introduced me to Kristin Gleeson, who had just written a comprehensive biography on Anahareo. This got me chewing at the bit to continue the site.
The great breakthrough came through a double-lucky event. My daughter Anemone got pregnant with a baby boy. After his birth, she went on maternity leave. Baby nurturing is very rewarding, but can leave substantial intellectual capacities free to be put towards productive and worthwhile endeavours. When I asked Anemone whether she could use her spare time to move the site forward, she readily agreed. Anemone is a great and meticulous researcher, and there is no doubt in my mind that she did a much better job in moving the site forward than I could ever have done. What you see on these pages is 95% Anemone's work. Thanks, Anemone. You are doing a great service to Canada and the cause of conservation. Big hugs from across the pond and lots of love. Dad.
Brasov, Romania, June 2014